Many entrepreneurs use social media purely for the purpose of promoting their products and services. On the surface, it makes sense. There are active users on these websites. You have the ability to show up as a business. As a business, you provide a product or service. So why shouldn't you promote?
Then you promote your products and services! If you have a crazy good deal for one of your programs or products, you have to share it with your audience! Maybe you have something new you want to announce!
If you all you're doing on your Facebook page is promoting your products and services, you're likely not getting any "reactions" or comments, right?
Why is that? Well, keep reading!
Each social media channel has its purpose. Facebook is a great place to connect with friends and family, LinkedIn is for networking and finding employers and employees, and Twitter is great for having real-time conversations with people all over the world.
Users know that each social media channel is different. They know what to expect on these different websites.
While all of these platforms have different purposes, they do have one thing in common: the users are not going there for the purpose of being sold to. Nobody goes to Twitter and says, "I want to find a life coach!" just like nobody goes to Facebook looking for protein shakes.
People are on social media to be entertained in one way or another.
Have you noticed that when you share something light-hearted like a cat video or a comic on Facebook (whether it's your personal profile or business page), you get a LOT more "reactions" and comments than when you promote your business?
That's because entertaining content performs so much better on social media (especially Facebook).
You must be asking: if I'm not selling on Facebook, then what's the point of being on there?
The point is to nurture your audience.
As a business owner, you know that you have much more success turning someone into a client when it's someone who knows you versus someone you just met 2 minutes ago.
Same goes with online marketing. You have to nurture them first.
There are three steps in online marketing: getting found, nurturing viewers into followers, converting that following into paying clients. You cannot do all three of those on social media.
Because people aren't explicitly using Facebook to be sold to, they aren't generally receptive to promotions. That means that you need to lead them elsewhere into a different context where they'll be more open to it. It's all about context.
Now, I'm not saying don't promote at ALL. It's okay to promote! But be sure you're providing value on your page as well. Use the 80/20 rule: 80% of your content should be pure value, the other 20% should be promotion.
So what should you post besides promotions? Here are 4 ideas for you to use next time you're curating content for Facebook:
1) Content that makes them laugh
Like I said, people love to laugh! They love to be entertained. So why not give them what they want? They'll have a more positive relationship with your brand if they enjoy your content. Plus, when they engage more with your page, Facebook will show your posts to them more often, which means when you DO promote, they'll actually see your post.
Example: If you are a health coach, you can post a comic that makes light of something health-related we can all relate to.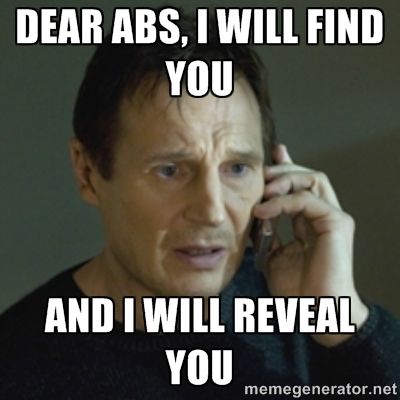 2) Your own off-site content
If you create videos for YouTube or you have a blog, share that content. You'll be providing your audience with value that will solve a pain they may be having or improve something in their life. Plus, you'll get to show off your expertise. This is a way to nurture them into converting elsewhere.
3) Your own images and graphics
Your Facebook posts should always have a graphic attached to them. Posts with images are 2.3x more likely to be seen than posts that are pure text (Source).
Create graphics that are meaningful in some way, whether it's humorous, informative, inspiring, thought-provoking, etc. Make sure they're in alignment with your brand in terms of visual elements you use and your messaging.
Here's an example of my own graphic I created and posted on Facebook: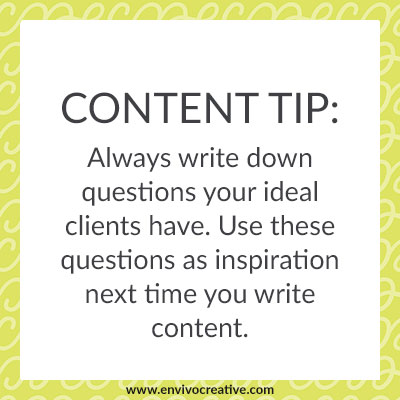 4) Articles from other websites
Articles from other websites can be quite informative and conversation-provoking. This is yet another way to provide value to your audience. Yes, it's not your own content, but it's still something valuable you're giving them.
Example: If you sell jewelry, think about topics that are related to jewelry. It could be beauty, different cultures, meanings behind jewelry, fashion, etc. You might find an article about pairing a necklace with the perfect blouse. That would be a relevant article you can share with your audience. It's in line with what your business is about and it's interesting to your audience.
My point is that people are not on social media to be sold to. If you've only been promoting your product or service and haven't been posting anything else, that's why they haven't been responding.
If you provide something of value to them, they'll get a better impression of your brand. They'll become warmer and more receptive to your promotions either on social media or somewhere else. And as an added bonus, their engagement on your posts will cause Facebook to show your posts to them more often. This means when you do promote 20% of the time, those posts will show up in their feed!
In the end, it's all about providing value to your audience.